Jamal Mechbal – Chairman of JES: "creating hope and synergy for homeless people, through community and self-management"
You think you have it all – graduated from three different universities, a good job and a great marriage – and then it all falls apart. Your marriage ends, you lose your job and you become homeless. It happened to Jamal Mechbal and it can happen to all of us according to him. It does not matter how you end up in this situation, what matters is how you deal with it.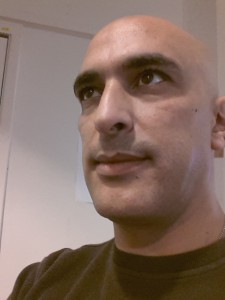 Jamal did it, he beat the odds and is now no longer homeless, and chairman of the homeless shelter "Je Eigen Stek" (Dutch for "You Own Place"). He now works at the JES as a mentor and advisor with field experience. With the help of JES he turned his life around.
When he first became homeless, Jamal went to the mainstream homeless shelters in Amsterdam and surroundings. They were an absolute nightmare and subject to the laws of the jungle; he had to deal with drugs, stealing and fighting, and the professional counselors were nothing more than jail guards. And one can only stay there for 10 days. So, they do not offer a sustainable solution.
But then there was JES, a "new style" homeless shelter with a completely different approach to fighting homelessness. The homeless people in JES live in a community which they manage themselves with the support of professionals. They are responsible for solving their own problems, but can ask for help when needed. You could say that JES teaches them how to manage their own life again.
"The community and self-management at JES create hope and synergy, the main ingredients for recovery", says Jamal. At TEDxDelft, Jamal will speak about his fascinating and inspiring story of being homeless and recovering at JES.