TEDxDelftWomen 2015 | Made possibly by | Mars Netherlands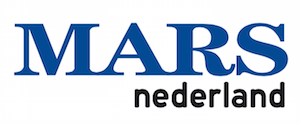 TEDxDelftWomen would not take place if it were not for the support of our outstanding sponsors. They share the spirit of TED's mission of "ideas worth spreading".
Mars Netherlands is one of the sponsors for TEDxDelftWomen 2015. We'd like to introduce this organization to you, and thank them for their support and contribution. We asked Marissa Roodenburg from Mars Netherlands to share some insights:
1) What is your company's name, and what do you do?
Mars Netherlands has two production sites in this country. In Veghel we have the biggest chocolate factory in the world, where we produce Mars® bars, as well as a variety of other well-known chocolate bars. In Oud-Beijerland we have a hyper modern food processing factory where we produce an assortment of Mediterranean and Asian cuisine inspired sauces.
2) What is your company's mission/vision?
Mars' five principles of quality, responsibility, mutuality, efficiency and freedom are the foundation of the company's culture and its approach to business. They unite us across geographies, languages, cultures and generations. These principles are synonymous with Mars and have guided its associates throughout the company's history. Every day we do our best to put them into action through our work and relationships with our consumers, customers, business partners, communities and each another.
3) Why did you choose to sponsor TEDxDelftWomen?
We have ambitious plans to grow our business and we need the best talents succeed.  One of our targets at Mars is to increase the percentage of Mars managers who are woman to 40 % and that of women in executive positions to 28 %. We must maintain a workplace that is energetic, fun and fulfilling for all associates. Learning and development is essential to help the associates have pride in representing our brands and understanding what is critically important to Mars – running a principle based business.
Those two things are coming together in the TEDxDelftWomen event and therefore a great opportunity to contribute towards.
***
Interested in being a sponsor of TEDxDelftWomen 2015?
We engage the local community by inviting people and companies to contribute whatever skills, goods or funds they are able to share. It is our belief that the TEDx concept is such an inspiration to so many people because its partners contribute whichever they are good at.  If you feel you or your company can relate to TEDxDelftWomen don't hesitate to contact us.