TEDxDelft 2015-2016 | TEDxDelft Salon | Thank you for coming!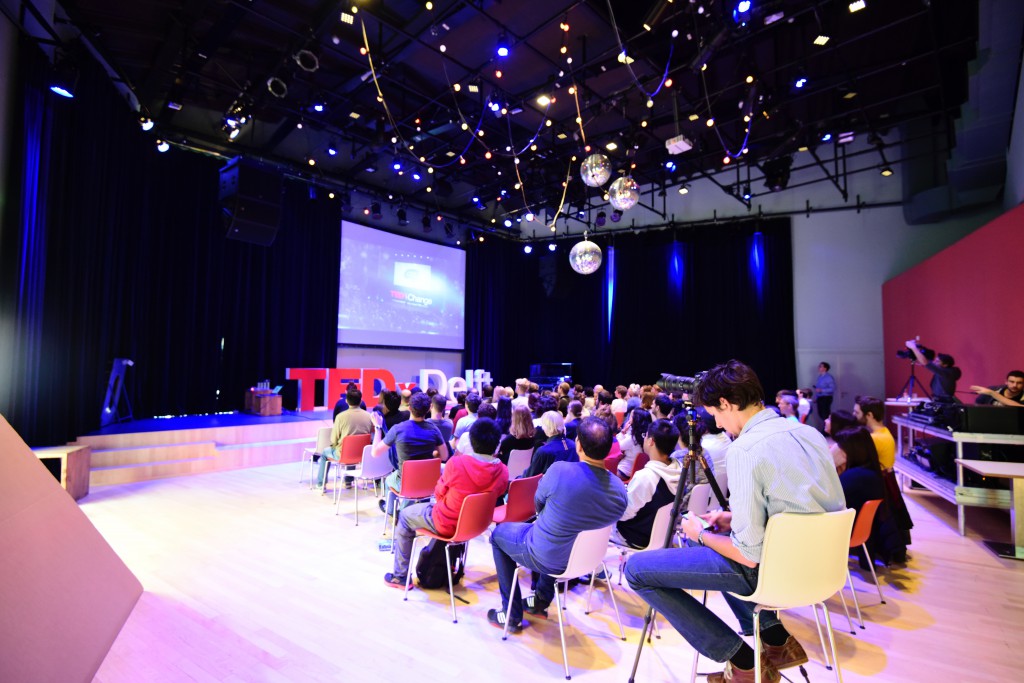 On Sunday 25 October the first TEDxDelft Salon of the new season was held in a packed theater. Close to 100 people visited the event to hear about climate change and three inspiring talks.
Many factors contribute to the planet's ecological system. Evaporation can have a significant impact on the availability of food, which makes it that much more important for research to continue being conducted on this process. The application of glue to the construction of airplanes can benefit the environment substantially. Another common material, cardboard, also has the potential to be used in ways which could greatly reduce waste. By changing perceptions,new ideas arise, all of which could have a positive impact on the environment.
A big thank you to everyone who participated at the event. Hopefully the ideas which were presented will provide food for thought and inspiration.
On Thursday November 19 we will be organizing our next event, a brand new type of event: TEDxDelft Cinema. We hope to see you all there!