TEDxDelft 2016 | Jenny Dankelman| Worldwide access to quality surgical services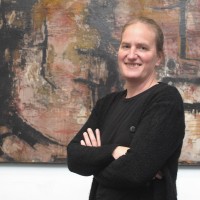 "There are currently gross disparities in access to safe, essential surgical care worldwide, and an alarming lack of global focus on widespread provision of quality surgical services," says Jenny Dankelman, professor. "I was astonished that after developing surgical tools for years, I did not know about the size of this problem."
The emergence of minimally invasive surgery, also known as keyhole surgery, marked a revolution in the operating theater. Dankelman, Professor of Minimally Invasive Surgery and Intervention Techniques at TU Delft, was at the forefront of it. She has been designing novel medical instruments since the 1990s, including training and simulation systems to teach doctors how to use these, and systems to optimize patient safety in operating theaters. With such a background, it is not surprising that Dankelman's favorite TED talk is on a medical subject. It is by Dr. Jill Taylor, a neuroanatomist, who describes her personal experience of a left hemisphere stroke.
Dankelman first became interested in global access to surgery, when she read a few articles which medical journal The Lancet published last year on the subject. "Injuries alone cause 5.7 million deaths yearly, much more than the 3.8 million deaths caused by malaria, HIV/AIDS and tuberculosis taken together," she explains. "It is estimated that 11% of the global burden of disease can be treated with surgery. For example, in Africa, 85% of pediatric patients have a surgically treatable disorder by the age of 15 years. Despite this, approximately five billion people do not have access to safe surgery, and two billion people still have no access to any form of surgery."
Dankelman has always believed in building bridges between the medical world and the world of technology. She is now calling on engineers and clinicians to jointly tackle the global problem of lack of access to surgical care and its safe delivery. "The world urgently needs affordable devices for safe and high-quality surgery care worldwide, as well as new methods to rapidly train medical staff. So far, there has been little effort from engineers in this field. Engineers and clinicians should now join hands and remedy the situation."
Want to hear Jenny Dankelman's plea for better access to safe surgical care? Then buy your tickets now, join us on Friday 15 April 2016 and celebrate the universal genius.