TEDxDelft 2015-2016 | TEDxDelft Stories | New beginnings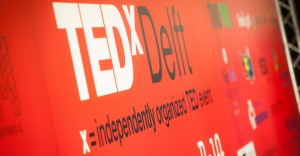 On Thursday 26 May at the Rietveld Theater starting at 20:00, TEDxDelft will host its final Storytelling event of the season. The theme for this event will be: New beginnings. Whether the main event left you wanting for more, or whether a night of fun and interesting stories sounds appealing, feel free to join us.
The event will be held in English and admission is free. Bring your friends, housemates, family, and get inspired on 26 May!
Special thanks to: