TEDxDelftWomen 2015 Speaker | Cathelijne Janssen | Accountability Models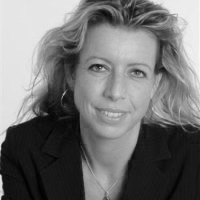 "Experience has showed that the human factor is important if you really want to create an impact," says Cathelijne Janssen. She finds that people are more focused towards facts and figures, rather than understanding the significance of accountability.
As founder of Cateau Communications, Janssen helps companies and government organizations to approach the concept of accountability through responsibility. "We all know there are organizations -as well as people- who promise you one thing, but act very differently," she explains, "And yet, they deliver reports showing a great performance." According to Janssen, organizations that are not transparent and honest in what they do cannot be called accountable.
At the upcoming TedxDelftWomen event, Janssen will address the concept of accountability models and how they contribute to professional and personal improvement. Her talk will explore why she is keen on incorporating the human factor without relying only on data and figures. When asked about speaking at the TEDxDelftWomen event, she shared that she herself was inspired by many TED talks and feels honored to be a part of the TEDx family. "It is a great opportunity to spread our ideas and I hope my talk will inspire others."
Janssen has quite an interesting opinion about this year's theme of authenticity. She defines it as one of the human factors that create added value to one's goal and gives meaning to accountability. Janssen believes that trustworthiness and reliability are essential for a company to be socially accountable. "Accountability is doing the right things and doing them right."
https://www.tedxdelft.nl/wp-content/uploads/2016/02/TEDxDelftLogoWebsite.jpg
0
0
Parvathy Chandrasekhar
https://www.tedxdelft.nl/wp-content/uploads/2016/02/TEDxDelftLogoWebsite.jpg
Parvathy Chandrasekhar
2015-05-23 14:50:39
2015-08-01 06:29:43
TEDxDelftWomen 2015 Speaker | Cathelijne Janssen | Accountability Models