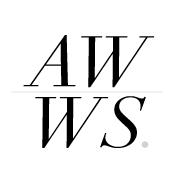 You probably have one too: a favorite Dutch word.
Yours might be beautifully written or pronounced (ideally both). Maybe your favorite word has multiple meanings. Or it might have no meaning at all but you love it because it just sounds funny.
Whatever your reason, your favorite Dutch word is the best of them all! And this is your chance to let your word shine…
Something old, something new, something borrowed, something blue
On March 29th the TED Translators opened a poll on their new Facebook fan page. With this poll you can vote for your most favorite Dutch word that is worth spreading. Below you can read their story.
The TED Translators think it's time to bring other languages to TED. And they mean that literally. At the next big TED conference, the TED Translators want to literally hand out words from all over the world to the English-speaking TED community.
For Dutch, they would like to bring a gift bag with "something old, something new, something borrowed and something blue", as a token of happiness.
Blue is easy: they will spread the marvelous word "appelblauwzeegroen".
Borrowed isn't a problem either: on the 29th of March 2012, Bru-Taal announced which Dutch word was chosen by thousands of students of Dutch as a second language. The Translators will put that word in the giftbag too.
As for "something new", just take a look at the Facebook Fan Page of TEDx Leuven, the place where this was announced.
As for "something old" – this is where you come in! – … the TED Translators ask your help on their Facebook Page.
Please vote for the word you prefer AND/OR feel free to add your favorite Dutch word.
The poll opened on March 29th and will be closed on May 1st.
https://www.tedxdelft.nl/wp-content/uploads/2016/02/TEDxDelftLogoWebsite.jpg
0
0
TEDxDelft
https://www.tedxdelft.nl/wp-content/uploads/2016/02/TEDxDelftLogoWebsite.jpg
TEDxDelft
2012-04-01 20:38:14
2015-08-01 04:54:13
A Word Worth Spreading