TEDxDelft 2013 | "Hack your home": how to become a hacker in one simple workshop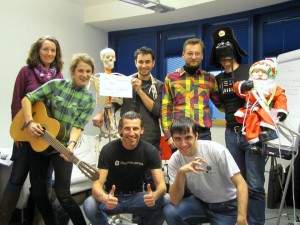 When we think of "hacking" the first thing that pops to mind is the illegal activity performed by computer experts. But the newest form of hacking is not done by expert computer users or digital criminals, but everyday people!
During the "Hack your home" workshop hosted by TEDxDelft on 4 October, Chris Monaghan (COO at Metabolic, a sustainable development agency) and Tudor Tarlev (team member at Dreamups, an organisation that stands for the accessibility of all of the world's open and -source impact technologies) are offering the opportunity to make everyday people artists. How? By simply taking the resources at hand and turning them on their head… Anyone can practice design!
The first part of workshop is an exposition, where the team will show off some of the DIY electronics and computing that has fuelled a revolution in low-cost hardware/software innovations. The other part of the workshop, allows attendees to make small home hacks in 2-3 minutes.
"The whole idea is to learn to see potential value instead of waste – that with minimal effort, people can create all sorts of useful things by themselves. Beginners can recycle old items into useful things, like old bottles into LED lamps. Experts can inexpensively automate their home or certain appliances simply by putting together an Arduino or RaspberryPi and doing some basic programming," explains Chris.
All around the world, people create their own energy systems, sanitation systems, heating and ventilation, water collection and filtration, and so on. People build things of immense value… So if you would like to start "doing it yourself", jump in and learn what you can do with a few seemingly useless items.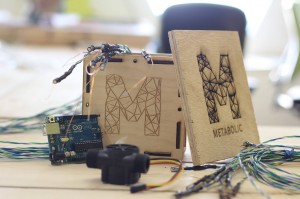 https://www.tedxdelft.nl/wp-content/uploads/2016/02/TEDxDelftLogoWebsite.jpg
0
0
Michelle van Duijn
https://www.tedxdelft.nl/wp-content/uploads/2016/02/TEDxDelftLogoWebsite.jpg
Michelle van Duijn
2013-09-24 10:05:36
2015-08-01 06:12:56
TEDxDelft 2013 | "Hack your home": how to become a hacker in one simple workshop