TEDxDelft 2015 | Holiday Gift | Give The Gift Of An Idea Worth Spreading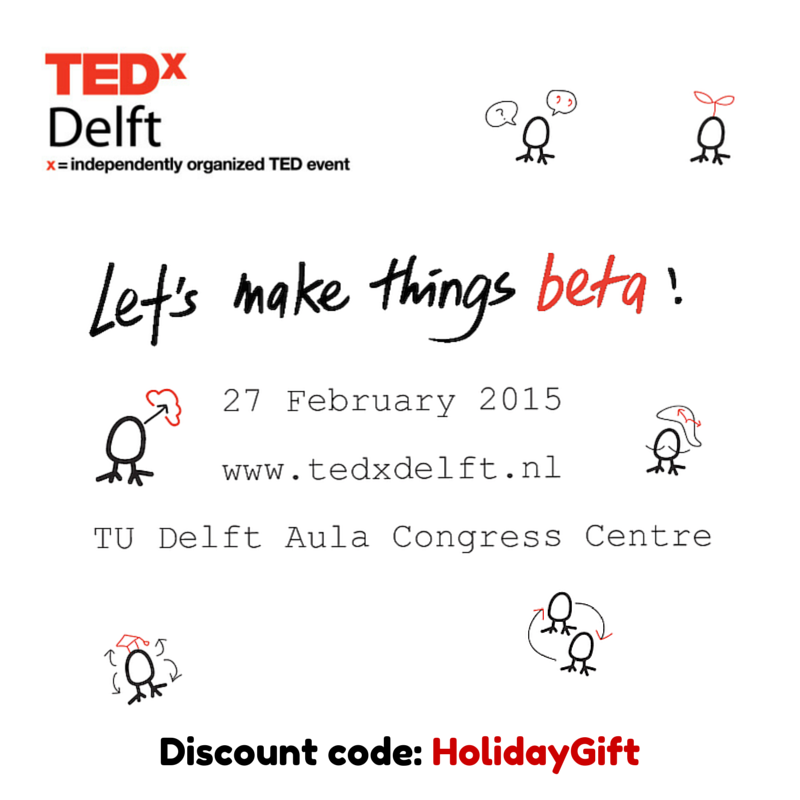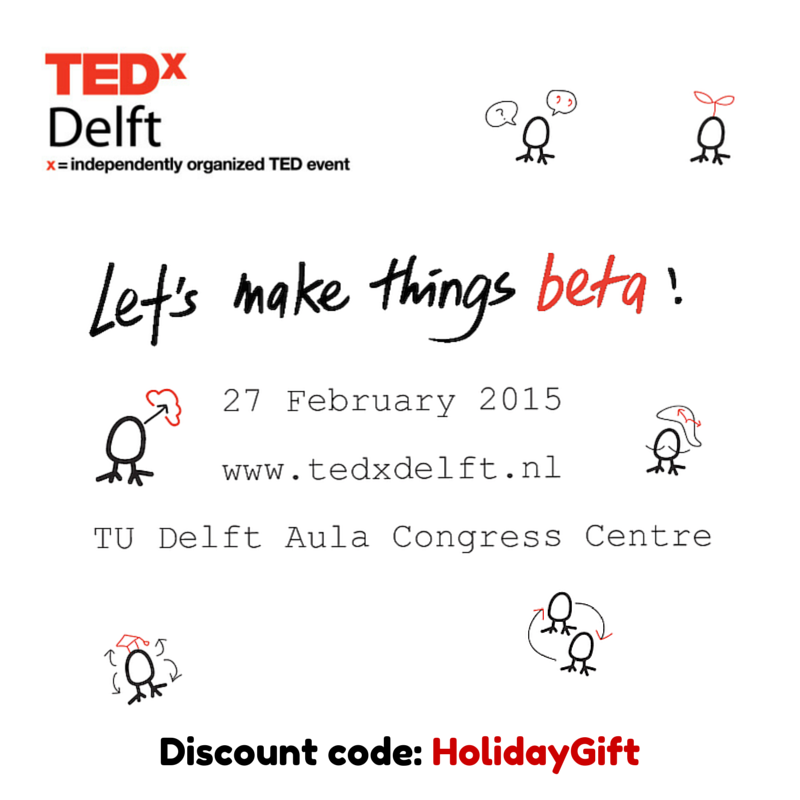 Here's an idea worth spreading this Christmas!
Want to give your friends, colleagues or loved ones something different for Christmas this year? How about tickets to the TEDxDelft event on February 27, 2015?
This year, in time for the holidays, the TEDxDelft team is offering a Christmas special – purchase a maximum of 2 tickets per person with a discount of €2.50 euro per ticket. This offer extends to January 2, 2015.
And what's more! To make it even 'beta' we have gotten creative and prepared unique TEDxDelft giftwrap so you can make your own gift envelopes. Simply purchase your tickets online using the discount code shown, print the tickets, download the gift wrap, print it out and fold it into an envelope as shown below.
While we're on the topic of gift ideas, here's another good one to spread: Did you know you can customize your own TED DVDs? You can choose six TED Talks and make your own 'mix' of good ideas.
https://www.tedxdelft.nl/wp-content/uploads/2014/12/Post-Holiday-Gift.png
800
800
Juni Margrie
https://www.tedxdelft.nl/wp-content/uploads/2016/02/TEDxDelftLogoWebsite.jpg
Juni Margrie
2014-12-10 09:58:52
2015-08-01 06:41:10
TEDxDelft 2015 | Holiday Gift | Give The Gift Of An Idea Worth Spreading