The People Behind TEDxDelft | Jeroen van Erp | Maintaining High Standards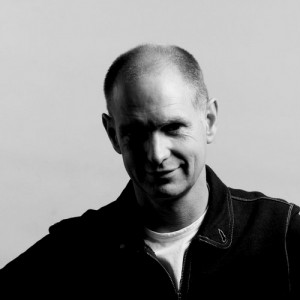 "It's challenging to create a balanced program that I would personally enjoy seeing," says Jeroen van Erp, Program Director of TEDxDelft. Responsible for organizing the line up of speakers and acts during each year's event, Van Erp ensures that TEDxDelft consistently maintains high standards, which are  parallel to his own. "I'm pretty spoiled, so it's quite an ambitious task," the curator claims. "I'm looking forward to seeing the audience enjoying the event, especially during the breaks!"
When he's not in search of inspiring ideas for TEDxDelft, Van Erp takes the lead in fostering creativity as Chairman of the Dutch Creative Council and Chief Creative Officer of Dutch branding and design agency Fabrique. Moreover, he is currently involved in developing a new design school in India. Despite his busy schedule, Van Erp always finds time to enjoy the little pleasures in life. "You can wake me at night to listen to great music from The Beatles or Miles Davis," the Director says, "or to watch the next season of Homeland."
As for what can be expected of this year's TEDxDelft event, Van Erp is adamant on keeping his lips sealed. "I won't tell you what you can expect," the curator says. "Oh, come on!"
What is your role at TEDxDelft?
I'm one of the programmers, always searching for new ideas, new voices and new personalities.
Why did you get involved with the organization?
I got involved from the beginning. I liked the idea from the start and got more enthusiastic after meeting the wonderful team.
How long have you been a part of the TEDxDelft Team?
This is my fourth edition!
If you could choose one person to give a talk at TEDxDelft, who would it be and why?
I would love to hear Prince Roger Nelson. Hearing him talk about his music and seeing him demonstrate how he writes songs would be awesome.
What's your nerdy little secret?
The biggest one is probably the fact that I'm fond of mayonaise.
https://www.tedxdelft.nl/wp-content/uploads/2016/02/TEDxDelftLogoWebsite.jpg
0
0
Phillip Gangan
https://www.tedxdelft.nl/wp-content/uploads/2016/02/TEDxDelftLogoWebsite.jpg
Phillip Gangan
2014-12-05 09:00:13
2015-01-10 16:07:55
The People Behind TEDxDelft | Jeroen van Erp | Maintaining High Standards