The People Behind TEDxDelft | Sylvia Walsarie Wolff | Taking care of people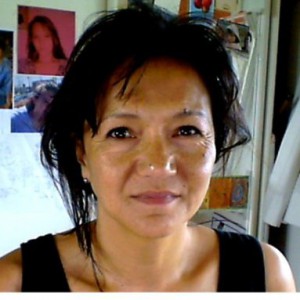 "Taking care of people is something I have always liked," says Sylvia Walsarie Wolff, Speaker Liaison of TEDxDelft. "In this energetic environment, I have the opportunity to cooperate with all kinds of people in order make speakers as comfortable as possible before, during and after the event." Given the number of high profile speakers invited to the upcoming TEDxDelft event, it appears that this is no ordinary task. Indeed, some presenters consider speaking at TEDxDeflt to be quite the undertaking, which is why Wolff does her utmost best to ensure that they have a pleasant experience.
Relying on her years of expertise as both Project Manager and Policy Officer at TU Delft, Wolff serves as the go-to person for all speaker-related concerns, queries and requests. Needless to say, she plays a critical role in the coordination and organization of the TEDxDelft event. "If we succeed, we will manage to offer visitors inspiring performances by relaxed, well-prepared speakers," Wolff claims. With all the planning and preparations conducted throughout the year, she and the entire TEDxDelft team hope that this will in fact be the case.
What is your role at TEDxDelft?
I'm the speaker liaison: the person speakers can turn to with all their questions, requests, complaints,  suggestions and wishes before, during and after the event.
Why did you get involved with the organization?
Last year, Brenda made me coordinator of a team of volunteers – a job I enjoyed a lot. So when I was asked to expand my involvement  his year and become speaker liaison, I was very pleased and took the job.
How long have you been a part of the TEDxDelft Team?
I have been part of the TEDxDelft team since Spring 2014.
If you could choose one person to give a talk at TEDxDelft, who would it be and why?
Piet van der Zanden is a colleague I met when I started working at TU Delft thirteen years ago.  He managed to raise 6 kids, rebuild a house, get his PhD, write a book and always be a pleasant person. Currently he is working at ICT education support staff on innovative projects like the classroom of the future. I think his vision on life can inspire many people. Moreover, he is the only man I know who likes shopping more than his wife.
What's your nerdy little secret?
I used to collect Douwe Egberts points, but now the Douwe Egberts shops disappeared and you have to go to Blokker to get your china, I quit. I hate Blokker.
https://www.tedxdelft.nl/wp-content/uploads/2016/02/TEDxDelftLogoWebsite.jpg
0
0
Phillip Gangan
https://www.tedxdelft.nl/wp-content/uploads/2016/02/TEDxDelftLogoWebsite.jpg
Phillip Gangan
2014-12-26 09:00:26
2015-01-10 16:06:40
The People Behind TEDxDelft | Sylvia Walsarie Wolff | Taking care of people