TEDxDelft 2015 | TEDxDelft Salon | The City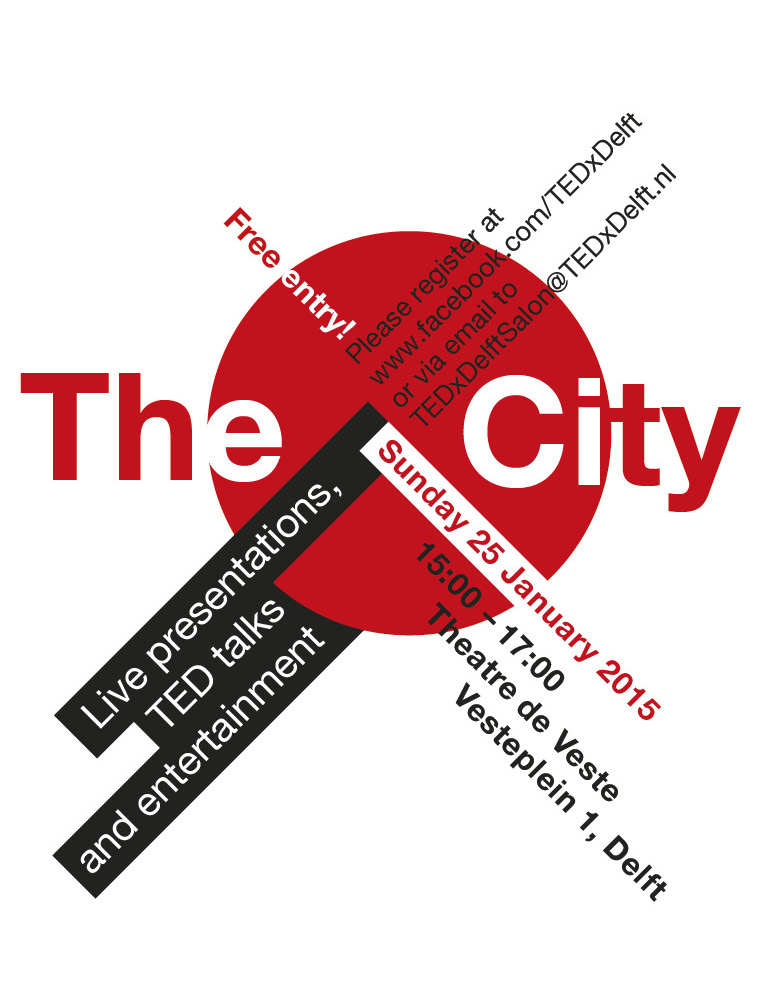 The City
Date: January 25
Time: 15:00 – 17:00
Entrance: Free
See more about 

the event on Facebook

.
On Sunday, January 25, 2015, TEDxDelft will be hosting the first TEDxDelftSalon of the 2015 at the Theatre de Veste, from 15:00-17:00. With "The City" as its main theme, the aim of the event is to build bridges that connect the international, local and TU Delft community with the city of Delft.
Special guests Nan Deadorff-McClain (Art in the City) and Ekim Tan (Play the City) were invited to discuss their ongoing urban projects and the importance of involving the local community. Art in the City is a community art project with the goal of beautifying the Delft city center with mosaic art. At the same time, Play the City helps people build communities and to develop tools and strategies for digital urbanism and urban transformation. TU Delft Master students Andrew Hollands, Gerben Jansen, Aukje Schukken and Nadia Remmer will also be present to showcase their proposals on how to update the city of Delft.
The TEDxDelft Salon is free, in English, and is open to everyone.  So come join us. Share in the knowledge and tell us about your idea worth spreading!
Special Guests:
 Nan Deadorff-McClain
 Art in the city
Ekim Tan
 Founder, Play the City
Paul Frank and Friends

Master's presentations:
Andrew Hollands
Gerben Jansen
Aukje Schukken
Nadia Remmer
Special thanks to: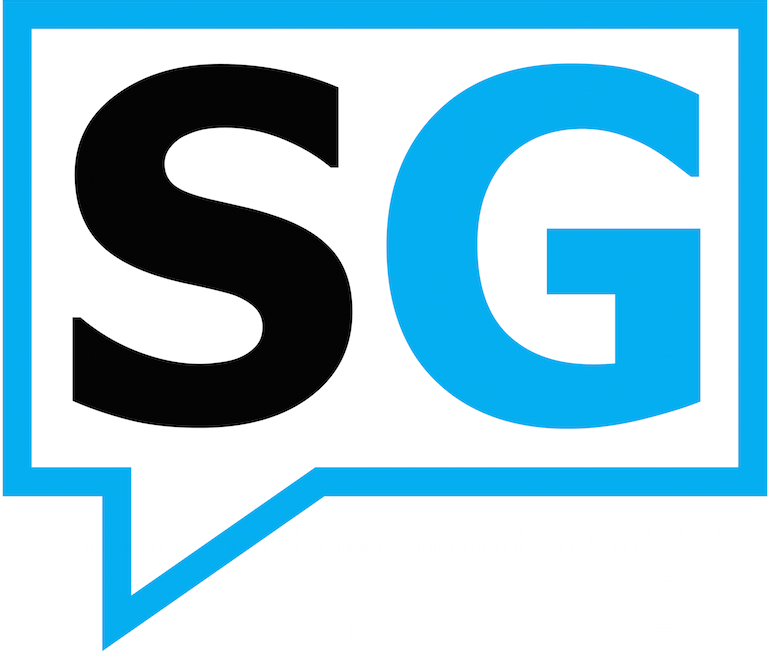 Studium Generale
 TU Delft


Barbara Rogoski
 Successful Speaker Now


Jonathan Talbott
 Talbot International Presentations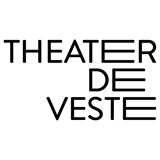 https://www.tedxdelft.nl/wp-content/uploads/2016/02/TEDxDelftLogoWebsite.jpg
0
0
Paul Schattenberg
https://www.tedxdelft.nl/wp-content/uploads/2016/02/TEDxDelftLogoWebsite.jpg
Paul Schattenberg
2015-01-22 15:00:19
2015-08-01 06:38:49
TEDxDelft 2015 | TEDxDelft Salon | The City