TEDxDelft 2015 | DelftMozaiek | Here comes the sun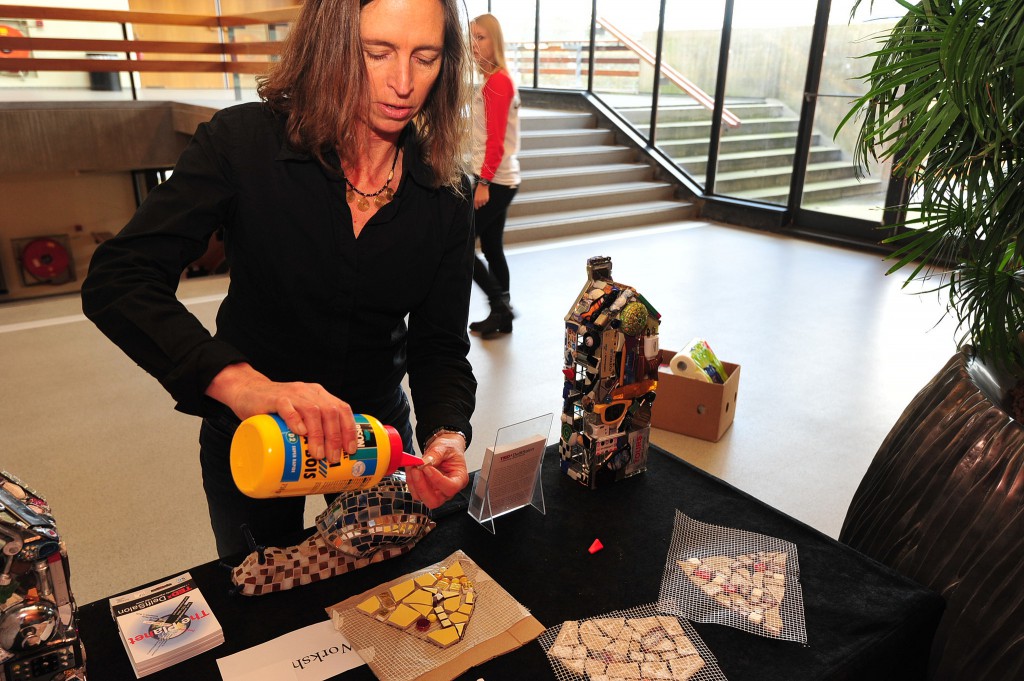 Kicking off the entertainment for TEDxDelft 2015, we have Delft mozaiek running a series of mosaic-making workshops. And the theme today is The Sun, People attending TEDxDelft are invited to grab a handful of brightly coloured pieces of ceramic or glass or stone and make a piece of sun.
Following up on her successful talk at last month's TEDxDelft Salon, Nan Deardorff-McClain is now bringing the magic of mosaic-making to TEDxDelft 2015. "The beauty with mosaics is that anyone can contribute," says Deardorff-McClain. "So whether you're a four-year old child or a TU Delft student of Industrial Design, you can just do your thing."
In the spirit of building bridges between the university and the town, Delft mozaiek is embarking on a huge mosaic mural, underlining the many projects going on at TU Delft, including their famous Solar Powered Race Car, which won the World Solar Challenge no fewer than five times.
Founded in 2010, Delft mozaiek is an award-winning community art project dedicated to covering ugly walls. So if you're at the TEDxDelft 2015 event and you're feeling creative, make your way during the breaks to one of the mosaic workshops and you'll be welcomed with open arms.
https://www.tedxdelft.nl/wp-content/uploads/2016/02/TEDxDelftLogoWebsite.jpg
0
0
Anne Blair Gould
https://www.tedxdelft.nl/wp-content/uploads/2016/02/TEDxDelftLogoWebsite.jpg
Anne Blair Gould
2015-02-27 14:00:32
2015-02-27 13:45:07
TEDxDelft 2015 | DelftMozaiek | Here comes the sun