TEDxDelft 2015 | Kor van Velzen | Creativity and change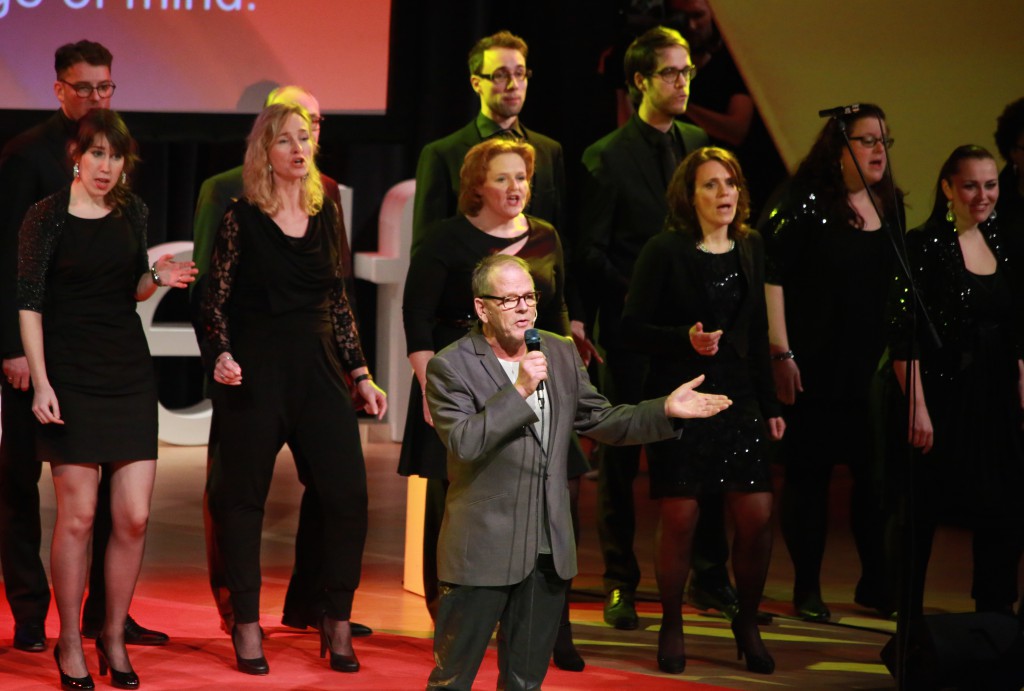 "When I was a boy, I was sure I wanted to be an actor. And I wanted to be a writer, a painter, or a famous singer, " says Kor van Velzen. But then the Sixties came and along and with it, Saints Paul, John, George, and Ringo. A priest cannot be rebellious and so van Velzen embraced the change that had become apparent in society.
Since his days as a priest, Van Velzen has worn many other hats: artist, advisor and songwriter. In fact, creativity is no stranger to the Van Velzen household, as he is the father of well known Dutch singer-songwriter Roel van Velzen.
Having left the seminary, Van Velzen enrolled at Art School and afterwards, became an illustrator for an advertising agency. But drawing up soup cans and happy families was not all he wanted. It was the creative process behind it that appealed to him. So he became a copy writer and later a Creative Director of the agency, until van Velzen realised that it was not what he had hoped it would be. "I was slowly betraying myself for the sake of king client," van Velzen explains.
What had become clear to Van Velzen, however, was that change was part of him. It was his karma. Whether it was the attitude of people during the Sixties or the birth of his son, change happened and happens all the time. Many find change daunting, people will all too frequently use phrases to convey a sense of how things used to be better back in the day. Van Velzen argues, however, that people should look at it more positively. "Embrace the changes. They keep you fit so you can adjust to and overcome obstacles," he says. "They feed your creativity and they keep you alive." What people need is courage, to take the leap move forward instead of trying to hold on to how it used to be. "Don't look back on what you leave behind, all you need is a change of mind."
https://www.tedxdelft.nl/wp-content/uploads/2016/02/TEDxDelftLogoWebsite.jpg
0
0
Pierre Mathieu
https://www.tedxdelft.nl/wp-content/uploads/2016/02/TEDxDelftLogoWebsite.jpg
Pierre Mathieu
2015-02-27 19:09:09
2015-08-01 06:34:32
TEDxDelft 2015 | Kor van Velzen | Creativity and change