TEDxDelft 2015 | Sodexo | Catering with health in mind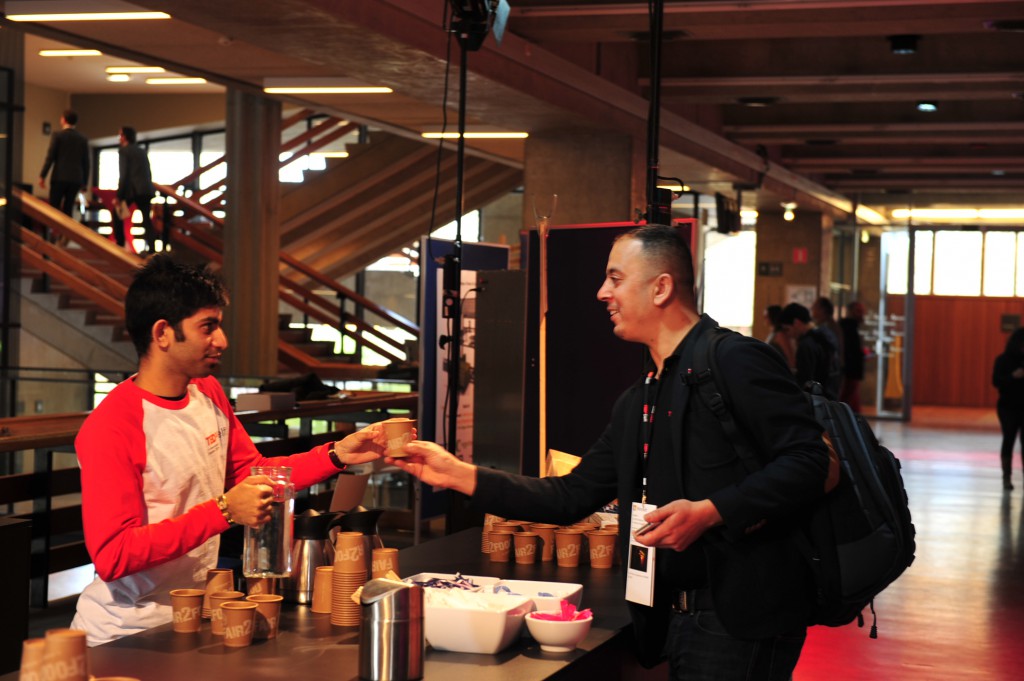 TEDxDelft is sponsored and catered by the huge French company Sodexo. The theme this year is food without waste.
One of the great challenges of working in an international setting is getting the food right. People have many different tastes and cultural backgrounds, so doing the catering is already quite demanding, even without additional preferences like vegetarianism and veganism.
Still, Sodexo is well used to what they call 'Worldwide Food'. Sales assistant Cinderella Wielrink says, "We cater for the whole of Technical University here in Delft. And using questionnaires, we ask our students, including the internationals, what they want and how they would change the menus."At TEDxDelft 2015, Sodexo is bringing locally sourced, sustainable dishes to the audience.
On the menu today is a lot of waste-free vegetarian food: bowls of red vegetables; bread rolls with mixed vegetables; maize and pumpkin soup; spinach and white cheese tarts; and for the Dutch clientele, Boerenkool met smoked sausage. That's curly kale and mashed potato to you and me.
"We closely work with schools, hospitals and universities to make our food healthy and unique," Wielrink explains" In fact, Sodexo is known for offer catering services to the most remote locations in the world, proving that they're always up to the task.
https://www.tedxdelft.nl/wp-content/uploads/2016/02/TEDxDelftLogoWebsite.jpg
0
0
Anne Blair Gould
https://www.tedxdelft.nl/wp-content/uploads/2016/02/TEDxDelftLogoWebsite.jpg
Anne Blair Gould
2015-02-27 16:18:21
2015-02-27 16:18:21
TEDxDelft 2015 | Sodexo | Catering with health in mind