TEDxDelftWomen 2015 Speaker | Zairah Khan | The value of investing in women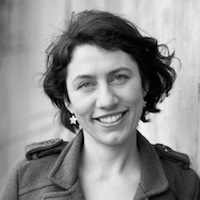 Zairah Khan sees great value in investing in women. As both a development sociologist and social psychologist, Khan identifies, nurtures and holds a strong conviction in their abilities. "My goal is to support women that have the potential to [collectively] achieve scale and connect them to global supply chains," Khan says.
As founder and CEO of VIVEinvest, Khan initiates funds specifically geared towards investing in women entrepreneurs in developing markets. In October 2014, she launched Bridge the Gap, a global event meant to inspire others to make the same investment. "This event brings together field leaders and diverse types of investors from the public and private sector," Khan elaborates. Moreover it aims to raise awareness of the global funding gap for female entrepreneurs, which is estimated between $290 to 360 billion.
At the upcoming TEDxDelftWomen event, Khan expounds on her idea of investing in women by meticulously examining social issues and how to address them. "I always saw room for improvement, that things could be worked upon," she explains. One of her goals is to establish a centre for work creation, fostering gender equality through equal opportunities.
That being said, Khan is eagerly awaiting her time with the TEDxDelftWomen audience. "This is a new experience for me," Khan admits. Drawing parallel with this year's theme of authenticity, Khan believes in creating a comfortable place for work and to actively facilitate the personal growth of others.
https://www.tedxdelft.nl/wp-content/uploads/2016/02/TEDxDelftLogoWebsite.jpg
0
0
Preethi Padmanabhan
https://www.tedxdelft.nl/wp-content/uploads/2016/02/TEDxDelftLogoWebsite.jpg
Preethi Padmanabhan
2015-05-27 06:00:40
2015-08-01 06:28:10
TEDxDelftWomen 2015 Speaker | Zairah Khan | The value of investing in women