The people behind TEDxDelft | Lidwien Post | Calling all hands on deck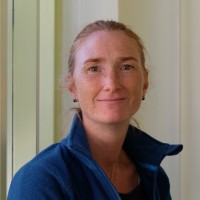 Coordinating various activities for an event involves a lot of organizational skills and Lidwien Post is no stranger to the nitty gritty of organizing a TEDx event. The position of Volunteer Coordinator should therefore suit Post, who works both as a Presentation Coordinator and civil servant, very well.
As coordinator, Post manages the volunteer team and ensures that all the activities for a TEDx event run smoothly and without any glitches. An event such as TEDxDelft requires a team of dedicated volunteers for its various enterprises and activities. And coordinating them requires management and organizational skills, which Post should have in abundance, given her experience working as a Presentation Coordinator at the Rietveld Theater.
Post heard about TEDxDelft when she met Molly Quell, project manager, while preparations were ongoing at the theater for last year's TEDxDelft Women. During the summer she was asked to join the organisation, a question she did not need long to think about. "It was great to contribute to the TEDxDellft Women event and when Molly Quell asked if I wanted to join TEDxDelft, I immediately said yes," she said. Given her previous experience coordinating events, there is no doubt Post is ready to take on the challenges of helping coordinate a TEDx event and make it a huge success.
How long have you been a part of the TEDxDelft team?
It is now just a few months.
Who is your favourite speaker from a previous TEDxDelft conference and why?
I must admit, I have not watched any of them.
Theoretically if you could choose any one person, historical or fictional, to give a talk at TEDxDelft who would it be and why?
In preparation to this interview I watched Tedx Talk Amsterdam. I really was under the impression of the talk of Michaele DePrince but also of George Vaillant. Very impressive life changing stories and a way to think about how to become or help somebody to become a loving personality.
Are there any hobbies you secretly enjoy outside of work?
Yoga, making pastries and working in the garden. But that is not a secret. Spending time with friends and family. Being loved and giving love.
If you could give a TEDx talk, what would you talk about?
Gee, that is a difficult one. I think I will pass this one. Oh no. "Take care of yourself!" If you can embrace who you are with all your quirks, people will love you and you will love them back for it!
https://www.tedxdelft.nl/wp-content/uploads/2016/02/TEDxDelftLogoWebsite.jpg
0
0
Parvathy Chandrasekhar
https://www.tedxdelft.nl/wp-content/uploads/2016/02/TEDxDelftLogoWebsite.jpg
Parvathy Chandrasekhar
2015-11-18 14:00:00
2015-11-18 09:25:13
The people behind TEDxDelft | Lidwien Post | Calling all hands on deck