We're pleased to announce that TEDxDelft will be held in the TU Delft Aula Congress Centre on Friday 4 October 2013.
Public transport
We encourage everybody to use public transport to Delft.  From Delfts main station "Delft Centraal" you can either take a taxi, an "OV bicycle", or take the bus to the Aula Congress Centre. The following buses stop close to the venue:
Bus 40 (direction Rotterdam CS) bus stop "Cornelis Drebbelweg (7 min. walk)
Bus 69 (direction TU Zuid) bus stop "Stieltjesweg" (3 min. walk)
Bus 121 (direction Zoetermeer, Centrum West) bus stop "AULA"
Please check here for the exact schedule of departure. Do to ongoing construction, there have been some delays with the buses. Please give yourself extra time to arrive at the venue.
Address of the venue:
Aula TU Delft
Mekelweg 5
2628CC Delft
Route by car
The TU Delft Aula Congress Centre is easily accessible by car via the A13, exit Delft/Pijnacker and exit Delft Zuid/TU-wijk.
You can park at the parking lots of the TU Delft close to the Aula. see the map below. Type in "van der Waalsweg Delft' in your navigation device.
There is some construction currently going on around the campus. You can check Werk in uitvoering for specific information regarding construction and other potential delays.

Grotere kaart weergeven
Every conference organiser moves the world to secure a fantastic venue and we found one! This iconic building was designed by Van den Broek & Bakema and constructed in the 1960s. It provides ample of room for the many guests we're expecting, has superb facilities, and is conveniently located in relation to the motorways and train station.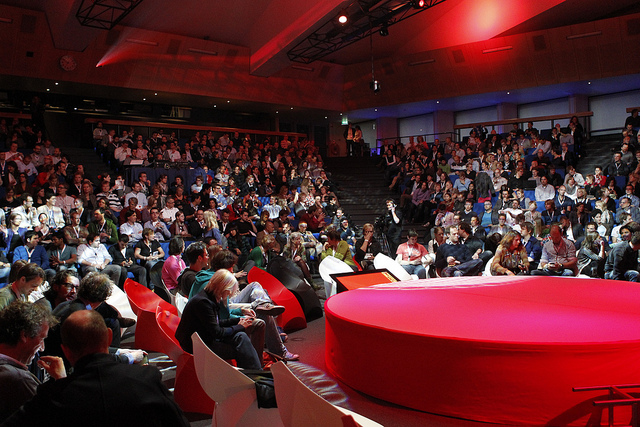 While some consider this congress centre to be a space ship—due to its shape, it's actually a cleverly constructed building with many small and large rooms. The auditorium itself even has room for up to 1,000 people. Large parts of the building have been renovated in the past years and it's situated on the new green university campus. We are grateful to the Delft University of Technology (TU Delft) for providing this awesome location.
The Aula Congress centre is the multi-functional events centre of the Technical University Delft. The combination of a Technical University, a pleasant old town, good accessibility and perfect equipment, makes the Aula Congress centre an outstanding location for congresses and other scientific or cultural meetings.
The Aula Congress centre has 11 rooms of various sizes, suitable for 10 to 1000 persons. The very spacious Foyer, several open spaces and the entrance hall with reception, make the Aula Congress centre a unique location.
The Auditorium, the largest room in the Aula Congress centre, with 1000 seats, meets the most modern and diverse wishes to turn your event into a real experience. Advanced digital light, image and sound system, videoconferencing and Internet broadcast equipment make the Auditorium utmost suitable for Multimedia and Richmedia applications.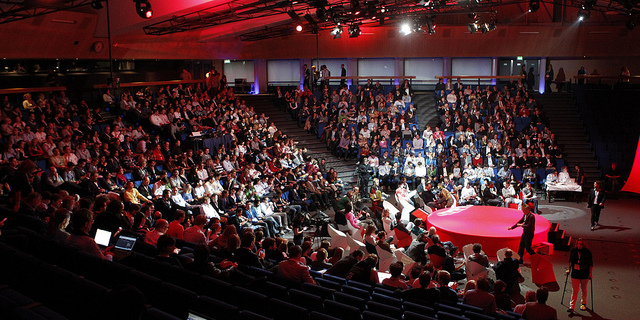 Number of rooms: 11
Capacity: 10 – 1000
Type: Congress centre
Location: outside the centre, 5 minutes from exit Delft Zuid/TU Delft