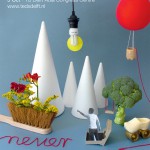 Our poster is ready and we are very pleased with it.
Use it, share it, send it, discuss it, print it (we have some in A3 and A2 if you want them) etc etc.
The idea of our the 'never grow up' has inspired us to make the poster like a a view on the world from a child's point of view. A child is always amazed by everything around him or her and tries to match the reality of new things with  the things it already knows. Why should a car not be made out of a typically Dutch wooden shoe? Is the sun really a giant light bulb? Are mountains made out of styrofoam? And if not, why are they white?
Never stop ask questions, always ask yourself why things are the way they are. Never grow up! But do share our poster 🙂
Download TEDxDelft poster A6 .pdf
Download TEDxDelft poster A3 .pdf
Download TEDxDelft poster A2 .pdf
Download TEDxDelft poster 1280 x 1800 px .jpg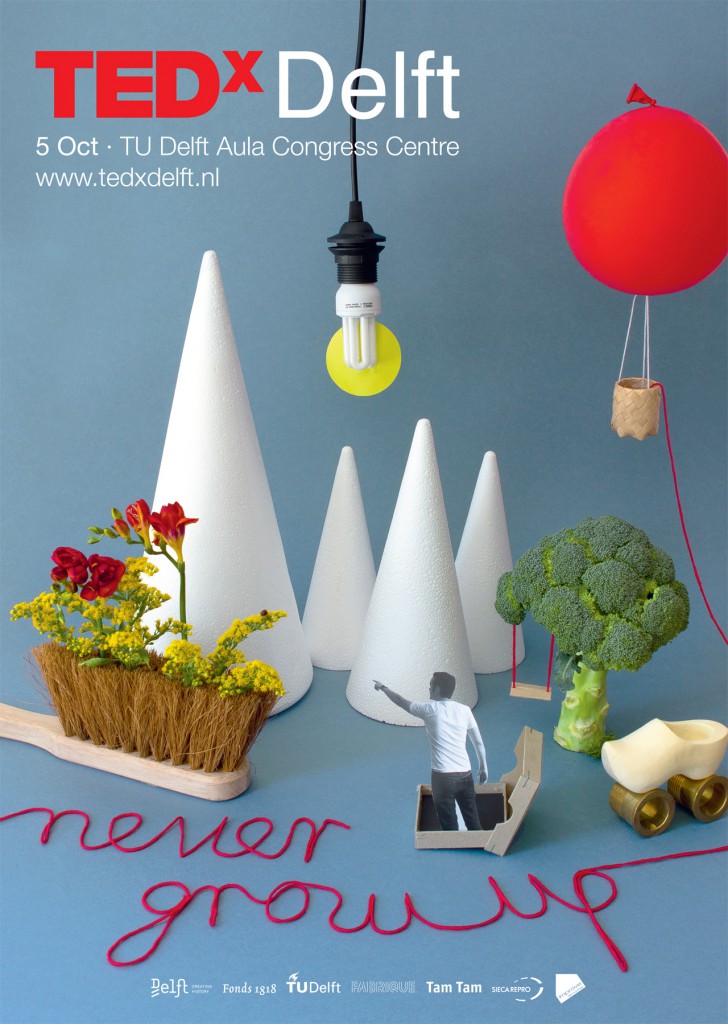 https://www.tedxdelft.nl/wp-content/uploads/2016/02/TEDxDelftLogoWebsite.jpg
0
0
Rob Speekenbrink
https://www.tedxdelft.nl/wp-content/uploads/2016/02/TEDxDelftLogoWebsite.jpg
Rob Speekenbrink
2012-08-16 12:00:31
2015-08-01 05:04:22
TEDxDelft 2012 poster