Simac provides TEDx with a high performance Wi-Fi network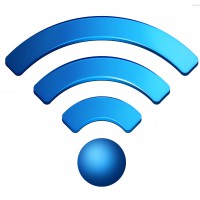 Simac provides the wireless network at TEDxDelft.
It is our task to deliver a high performance wireless network to all attendees of TEDxDelft. On 5 October you all expect a good working wireless network and connectivity. Organizations depend on it, at Simac, they see why.
Simac wireless solutions are decidedly different. Their wireless solutions, based on leading technology of Xirrus, provides up to 4 times the coverage, 8 times the bandwidth and 8 times the capacity. And that means you use less access point, cabling and switching. Even more, the general infrastructure expenditure during implementation are much lower. All while delivering flawless and secure wireless access under the most demanding circumstances.
Would you like more information about their unique wireless solutions? Please feel free to call Leon Keijsers (solution advisor education) at +31402582911
https://www.tedxdelft.nl/wp-content/uploads/2016/02/TEDxDelftLogoWebsite.jpg
0
0
Rob Speekenbrink
https://www.tedxdelft.nl/wp-content/uploads/2016/02/TEDxDelftLogoWebsite.jpg
Rob Speekenbrink
2012-09-26 13:37:25
2015-08-01 05:11:57
Simac provides TEDx with a high performance Wi-Fi network