TEDxDelft Salon 2012: Why you should not fix your bike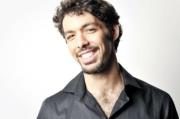 How often have you found yourself working on something that a fellow student from another faculty could solve in less than half an hour?
How often did you work on a project related to energy and sustainability and found yourself coming up with the same solutions as last year's group? How often did you try to think out of the box with very dissapointing results? Find out at TEDxDelft Salon on 21 November
We as students are highly motivated to work on today's problems. These complex challenges not only require an interdisciplinary team, but people who really know what they are doing. Something that students usually are still in the process of becoming. The people who really do know what they are doing, our professors, unfortunately are usually bound by bureaucracy, financial limitations and lots of politics.
This talk offers a solution to students as well as professors to come together and create faster and better impact within the university's complicated ecosystem.
Yosef Safi Harb has spent his life alternating between Holland and Lebanon. This upbringing shaped him into a person who loves bringing things together, whether it has to do with technology, business, behavioral psychology or food. He is a graduate of Aerospace Engineering graduate, founder of Libanees koken, which provides Lebanese cooking classes, and recently cofounded Magic Mind, which aims at creating empowerment games for children.
https://www.tedxdelft.nl/wp-content/uploads/2016/02/TEDxDelftLogoWebsite.jpg
0
0
Rob Speekenbrink
https://www.tedxdelft.nl/wp-content/uploads/2016/02/TEDxDelftLogoWebsite.jpg
Rob Speekenbrink
2012-11-16 13:22:16
2015-08-01 05:56:38
TEDxDelft Salon 2012: Why you should not fix your bike