TEDxDelft 2013 | Movisie & TEDxDelft – A social and fruitful liaison – Through the eyes of Maurits Boote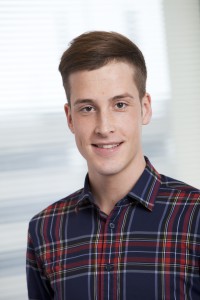 MOVISIE is the Netherlands centre for social development. The centre promotes the participation and independence of citizens. It supports and advises professional organizations, volunteer organizations and government institutions in the field of welfare, care and social development. 
Maurits, what do Movisie and TEDxDelft do together?
Movisie is partner of TEDxDelft because we truly believe in the concept of TEDxDelft of sharing innovative ideas and inspiration. Especially this year's theme, Do try this at home, is something we support strongly. The Netherlands has shifted from being a welfare state to a participatory society. You have to do it yourself with the network of people around you. Do try this at home shows examples and initiatives to change and inspire other people, and our society. I work together with the curators Anouk and Christine and my communications colleague Carolien. I'm the editor of www.movisie.nl/TEDxDelft. On this page, we write blogs and present information about the speakers. Also social professionals and our great ambassadors  tell why they like to come to TEDxDelft. Hopefully it will seduce the social sector to come to the technical city of Delft on 4 October.
Can you tell us something about yourself?
My name is Maurits Boote, 23 years young and I live in Utrecht. I work at the communication department of MOVISIE, the Dutch centre for social support. In my work, I sometimes miss the contact with the people we are writing about. That's why I also work at a youth care once a week. The gratitude of a child with a smile on its face and the progress that you see, are so valuable.
What's your favorite TED(x)talk?
I'm a so-called LGBT-activist, making websites like www.iedereenisanders.nl for LGBT-youth. That's why TED-talks about gender are my favourite. For example Why did i choose? by transgendermodel Valentijn de Hingh at TEDxAmsterdam. She discusses what her transformation taught her about gender and herself. I also love the TEDtalk of Io Tillet Wright, not only because of the great title 50 shades of gay. She had a great idea: to photographically introduce people who are against the idea of gay marriage, to the vast number of people in the United State who consider themselves somewhere along the LBGTQ spectrum.
What's your idea worth spreading?
The difficulty lies not so much in developing new ideas as in escaping from old ones.
Which keywords define you as a person?
I asked my colleagues and they said: bubbly, enterprising, empathic, enthusiastic, socially involved, optimistic, creative, gay, energetic, open-minded, spiritual, caring and humoristic. What a great question to ask people around you sometimes. Do try thát at home!
https://www.tedxdelft.nl/wp-content/uploads/2016/02/TEDxDelftLogoWebsite.jpg
0
0
EvelineVreede
https://www.tedxdelft.nl/wp-content/uploads/2016/02/TEDxDelftLogoWebsite.jpg
EvelineVreede
2013-09-27 10:15:32
2015-08-01 06:14:32
TEDxDelft 2013 | Movisie & TEDxDelft – A social and fruitful liaison – Through the eyes of Maurits Boote