TEDxDelft 2015 Speaker | Kor van Velzen | Creativity and change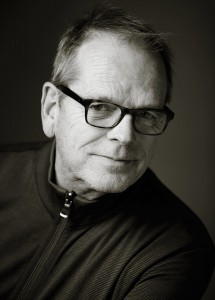 Change and creativity go hand in hand for Kor van Velzen. An artist, advertiser, songwriter and once-upon-a-time a priest, Van Velzen has worn many caps, and with each new one he discovered a new aspect of himself.
Van Velzen believes that a new perspective can often help make sense of difficult times. "Sometimes, when you feel unhappy in a situation, simply changing the way you look at things can really make a difference. At one point I was a creative director at an ad agency and I found that being responsible was really interfering with my creative process. We often had to give in to clients and go against our ideas. That caused a lot of conflict in me. I finally moved on and now work with smaller clients with an agency in Delft. I feel that I am now better than I have ever been," he says.
For him, the theme of TEDxDelft 2015 – 'Let's make things beta' –offers up multiple perspectives too. From giving voice to ideas to making things better. A surprise performance during his talk will also play on this theme and echo a sentiment U2 made famous with their song Stuck in a Moment.
Music has always been an integral part of his life. More so now as his son Roel Van Velzen gains recognition internationally as a singer-songwriter. Van Velzen recalls that while his son was always interested in music and all the instruments around the house, it was a game they played that lead to his love of performing. "From when he was about two, we would do recordings together on a tape recorder. We pretended that we were on radio and would talk as though an audience was listening. It was incredible for me to record something with my son, but I wanted to do it in a creative way. We did that for about six years," he says.
It's no surprise then that one of his favourite TED talks is one that offers a fresh perspective on a old process – tying shoelaces!
Teddy Moore: How to tie your shoelaces
https://www.youtube.com/watch?v=d9wJ8aKdxas
https://www.tedxdelft.nl/wp-content/uploads/2016/02/TEDxDelftLogoWebsite.jpg
0
0
Damini Purkayastha
https://www.tedxdelft.nl/wp-content/uploads/2016/02/TEDxDelftLogoWebsite.jpg
Damini Purkayastha
2015-01-17 10:30:47
2015-08-01 06:39:17
TEDxDelft 2015 Speaker | Kor van Velzen | Creativity and change