TEDxDelft 2016 Speaker | Sebastiaan Breedveld | Giving each patient the best treatment technically possible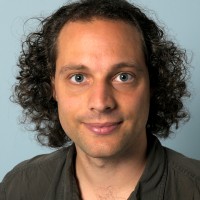 "My aim is to help improve the quality of health care," says Sebastiaan Breedveld, a researcher at Erasmus University Medical Center. With the continuous development of new technologies in the medical sector, it would be reasonable to assume advances in medical care happen all the time. For Breedveld, however, looking at only the technology is not enough.
Breedveld was born and raised in the port city of Rotterdam, where from an early age he realised that both health care and science were two topics that very much interested him. And so he enrolled at the Delft University of Technology, where he studied mathematics and eventually obtained a Master's degree. At the same time, he continued to find ways to connect with the health care sector. "I was always looking for the intersection between mathematics and medicine," he explains. After graduating he became a student at Erasmus MC, where he would eventually achieve a Doctorate in Medical Physics.
Eventually, Breedveld would find his area of interest: radiation therapy. "I kind of rolled into this area really, I just happened to get involved in it." It was here that he would really start to take notice of the effects of the relentless technological development in the medical sector. "There was and still is a lot to do, given the constant stream of changes," he says. There is a drive to develop new methods of patient treatment, yet at the same time also the need to make the best use of what is available. It is this intersection which has Breedveld's interest in particular.
From this stems his idea that patients should receive the best treatment that technology allows, as Breedveld feels the current state-of-the-art technology is often underused. Though it is a rather technical topic, Breedveld nevertheless relishes the opportunity to share it on the TEDxDelft stage. Fortunately, he is no stranger to explaining complicated topics to a general audience, having explained the basics of mathematics to children on several occasions. "Depending on the audience the key is to find a different way to visualise what you are saying," says Breedveld.
Technological advancement is a good thing, given that it provides new possibilities for its users. For Breedveld, the importance lies in making use of it as best as possible to achieve what is best for the patient.
If you want to hear how Sebastiaan Breedveld believes patients can receive the best treatment technically possible, then buy your tickets now and join us on Friday 15 April 2016 and celebrate the universal genius.
https://www.tedxdelft.nl/wp-content/uploads/2016/02/TEDxDelftLogoWebsite.jpg
0
0
Pierre Mathieu
https://www.tedxdelft.nl/wp-content/uploads/2016/02/TEDxDelftLogoWebsite.jpg
Pierre Mathieu
2016-03-03 14:00:59
2016-03-03 08:43:38
TEDxDelft 2016 Speaker | Sebastiaan Breedveld | Giving each patient the best treatment technically possible