TEDxDelft 2016 | TEDxDelft Storytelling | The lonely hearts club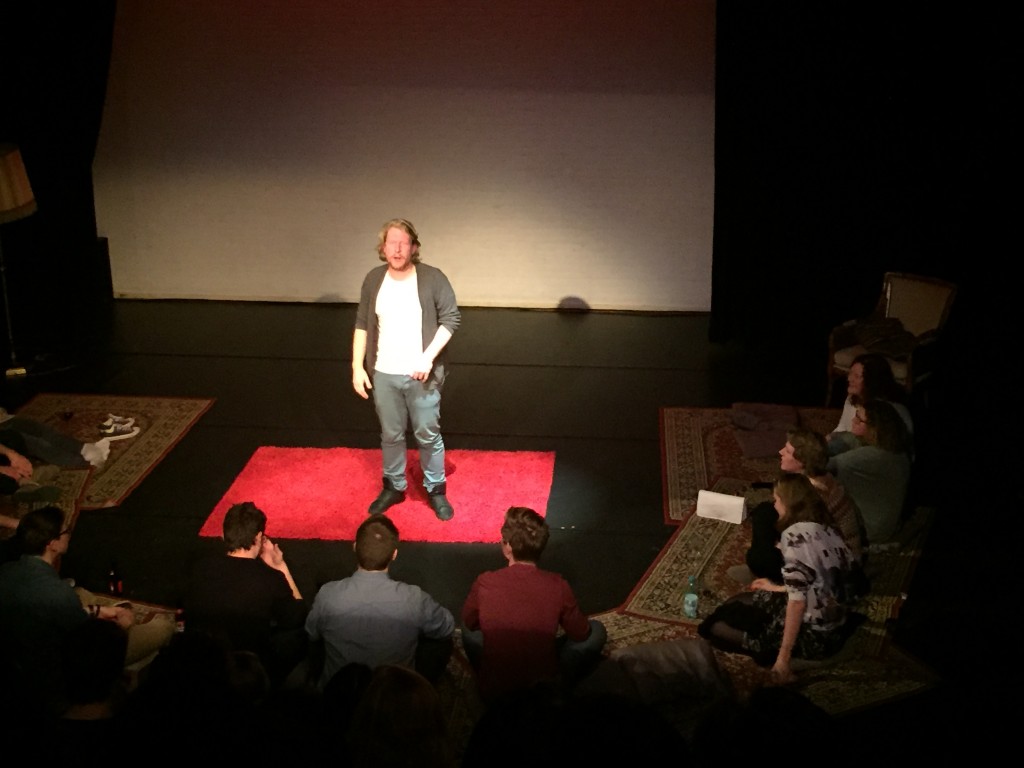 On Thursday 18 February TEDxDelft hosted its third storytelling event of the season, entitled 'The Lonely Hearts Club.' Hosting the night's event were Marijn Vissers and Cor Hoeve, two colleagues and professional storytellers. To them, telling a story is a way of expressing oneself. "Each one of you has a story to tell," Hoeve begins.
He goes on to describe a previous relationship, in which he asked his then girlfriend how she would feel about having an open relationship, to which she agreed. But when talking about it with her some time later, he found out that while he had not acted upon it, she had. "I did not know what had happened, and it drove me crazy, all kinds of scenarios go through your mind." In the end, he says it is best to know it all.
Next it was up to Vissers to tell his story of relationships. At first he was not interested in committing to one person. But then one day he sat next to a man, and they started talking. Before he knew it he would be in a relationship, sitting at the dining table every night at 18:00 waiting for his boyfriend. But his boyfriend would come home later and later, and jealousy got a hold of Vissers. He left the house, left the country, but came back eventually. He missed his boyfriend, and decided to be honest. They have been together now for 33 years.
Stories can have a very powerful effect on people. Vissers told the story of a teenager, living in a closed institution, an environment which does more bad than good. He asked the boy to tell about a beautiful part of his life. "Telling the story changed him, now he tells his story to others hoping to inspire them." The power of telling a story can be remarkable. "And I know everyone in this room has one."
https://www.tedxdelft.nl/wp-content/uploads/2016/02/TEDxDelftLogoWebsite.jpg
0
0
Pierre Mathieu
https://www.tedxdelft.nl/wp-content/uploads/2016/02/TEDxDelftLogoWebsite.jpg
Pierre Mathieu
2016-02-19 14:00:59
2016-02-29 19:49:36
TEDxDelft 2016 | TEDxDelft Storytelling | The lonely hearts club