TEDxDelft2013: Do try this at home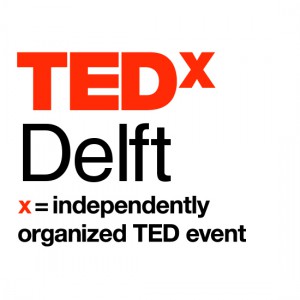 Ideas worth spreading need to be spreadable. That's the theme for this year's TEDx Delft event, Do try this at home.
Do try this at home will feature the inspiring talks TED and TEDx is famous for but with a practical twist. Speakers will discuss concepts which can be implemented in everyday life, encouraging attendees to take these ideas home and add value of your own.
After the success of last year's event, Never Grow Up, we wanted to find a topic which was equally inspiring yet with a more hands on approach. Along the lines of Never Grow Up, Do try this at home promotes curiosity and wonder while emboldening attendees with pragmatic ideas. The ability to make changes in the world should be accessible to every person and our goal is for attendees to leave with the basis for instituting change in their own lives.
The theme draws heavily from the city of Delft and what it represents. As the saying goes, Rome wasn't built in a day. Neither was Delft. The history of the city was developed in incremental steps over hundreds of years. We were inspired by the process of building something great out those steps.
The population of Delft, especially the university, has a reputation for "MacGyvering". The concept refers to the popular 1980s TV show featuring secret agent Angus MacGyver who was known for his resourcefulness. We see students everyday finding resourceful ways to solve problems in their academic life and we want our theme to highlight the talents of our community.
Do try this at home will combine the best of TED and TEDx with the best of Delft.
https://www.tedxdelft.nl/wp-content/uploads/2016/02/TEDxDelftLogoWebsite.jpg
0
0
Rob Speekenbrink
https://www.tedxdelft.nl/wp-content/uploads/2016/02/TEDxDelftLogoWebsite.jpg
Rob Speekenbrink
2013-05-14 12:05:18
2015-08-01 06:01:06
TEDxDelft2013: Do try this at home