TEDxDelftSalon | 22 February 2012
The TEDxDelft team is very happy to announce our Salon type events: TEDxDelftSalon.

The Salons will take place in the HIVE room at TU Delft Library, are monthly recurring events (starting 22 February) and are small in size:
All this during lunchtime (lunch will be provided) from 12.30 until 13.30. All talks will be in English. RSVP for one of our TEDxDelftSalon events:
Are you our next TEDxDelftSalon speaker?
We are looking for live speakers at our TEDxDelftSalon events: Are you (PhD) student at TU Delft and do you think you have an idea worth spreading (so no product and no company): please contact us at TEDxDelftSalon@TEDxDelft.nl.
TEDxDelftSalon is powered by TU Delft Studium Generale.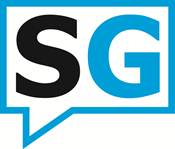 https://www.tedxdelft.nl/wp-content/uploads/2016/02/TEDxDelftLogoWebsite.jpg
0
0
Rob Speekenbrink
https://www.tedxdelft.nl/wp-content/uploads/2016/02/TEDxDelftLogoWebsite.jpg
Rob Speekenbrink
2012-02-02 16:41:11
2015-08-01 04:58:44
TEDxDelftSalon | 22 February 2012