TEDxDelft 2013 | The people behind TEDxDelft – Eveline – Blogger and webcare team coordinator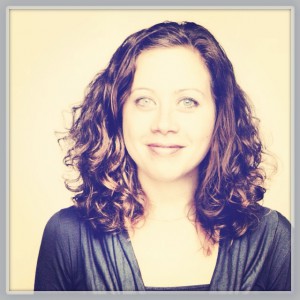 Can you tell us something about yourself?
My name is Eveline Vreede, I work for TU Delft as project manager of DIRECT (Delft Institute for Research on ICT). I am 33 years old and from The Hague. Let me see what else, I am grateful for what life has to offer, having great friends and I love my family to bits. In the recent years I kind of have turned into a true urban yogi. I love being outdoors, visiting museums, reading or doing other fun stuff. Guess I am a realistic idealist, combining dreams with everyday life.
What's your job at TEDxDelft?
I coordinate the Bloggers and the Social Media Team.  Also this year we have  a bunch of social media fanatics and talented writers who together will make sure no one misses out on the things that happen before, around, at, and after TEDxDelft.
What's your favorite TED(x)talk?
I have so many, I think I would like to mention two of them. One of them was shown as an in-between-movie at last year's TEDxDelft event. It's Sarah Kay's 'If I should have a daughter' …
It really got to me when I saw it, and still touches me when I watch it again from time to time. Brains, talent and beauty in one person. Wow. The other one is from Pico Iyer, because I truly believe we should think less in boxes of ethnicity or origin.
What's your idea worth spreading?
Don't take yourself too seriously, but seriously enough to take good care of yourself, the world and the people around you, so you can enjoy the flow of life to the fullest but also leave a healthy and liveable planet for the next generations.
Which keywords define you as a person?
I think I'm a sincere, enthusiastic, spiritual, intercultural and open minded person. I approach life and people in a respectful and modest way. I can sometimes be surprised by the unexpected turns life has in store for us, but love learning from those turns and persevere.
https://www.tedxdelft.nl/wp-content/uploads/2016/02/TEDxDelftLogoWebsite.jpg
0
0
Jessica van den Doel
https://www.tedxdelft.nl/wp-content/uploads/2016/02/TEDxDelftLogoWebsite.jpg
Jessica van den Doel
2013-09-04 18:27:34
2015-08-01 06:07:46
TEDxDelft 2013 | The people behind TEDxDelft – Eveline – Blogger and webcare team coordinator