TEDxDelft 2013 | Do Try This At Home – Buy your tickets now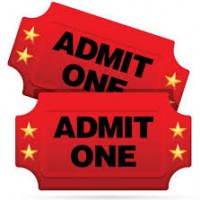 Ideas worth spreading need to be spreadable. That's the theme for this year's TEDxDelft event, Do try this at home.
Do Try This At Home will feature the inspiring talks TED and TEDx are famous for but, the talks held this year will have a practical twist. Speakers will discuss concepts that can be implemented in everyday life, encouraging attendees to take these ideas home and add value of their own. TEDxDelft 2013 will feature talks on subjects ranging from how to survive a global catastrophe to how to predict new technologies and build cities on water.
Curious about 3D printers? Wonder what a didgeridoo sounds like? Want to dope your brain with electricity? We are fortunate to have access to cutting edge technologies that our speakers will demonstrate live. Our speakers range from singer/songwriters to one of TU Delft's oldest PhD students. Buy your ticket now!
https://www.tedxdelft.nl/wp-content/uploads/2016/02/TEDxDelftLogoWebsite.jpg
0
0
Rob Speekenbrink
https://www.tedxdelft.nl/wp-content/uploads/2016/02/TEDxDelftLogoWebsite.jpg
Rob Speekenbrink
2013-09-04 19:57:14
2015-08-01 06:08:01
TEDxDelft 2013 | Do Try This At Home – Buy your tickets now