TEDxDelft 2013 | John Cohn – Do try this at home
It has been hinted that coming year John de  Mol will be producing a program called 'Utopia'.
In this  program a group of people has to try to build a new society with only little means. The participants will receive some money to buy stuff, but merely have to try to make a living and make things work on their own.
We have news for John de Mol! Come visit TEDxDelft 4 October, because we have got his namesake, we are presenting to you: John Cohn.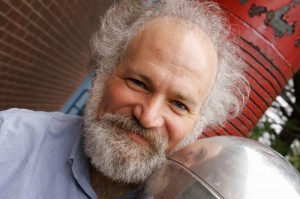 John Cohn is not only a professor and IBM Fellow (which happens to be the most senior technical rank in IBM's 200,000 person technical community) but is also a real trooper when it comes to survival of the fittest. In The Colony, a show that resembles John De Mol's new show to a great extent, participants have to survive in a simulated post-apocalyptic environment.
With his creative mind and endless knowledge John Cohn fixed, made and hacked electronics, created  some crazy devices, was able to build stuff out of natural materials and could repair almost anything.
Most viewers found him the number 1 participant and his fellow participants called him 'The Professor'. Where else would he be better at his place than TEDxDelft at the campus of Delft University of Technology?
So Mr De Mol come and join us the 4th of October for some inspiration for your new show!
And of course, all others are welcome too. But be fast as tickets are sold out before you know it. No professor has a solution for being too late…
https://www.tedxdelft.nl/wp-content/uploads/2016/02/TEDxDelftLogoWebsite.jpg
0
0
EvelineVreede
https://www.tedxdelft.nl/wp-content/uploads/2016/02/TEDxDelftLogoWebsite.jpg
EvelineVreede
2013-09-03 10:04:40
2015-08-01 06:07:16
TEDxDelft 2013 | John Cohn – Do try this at home