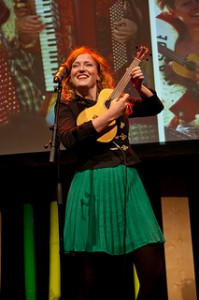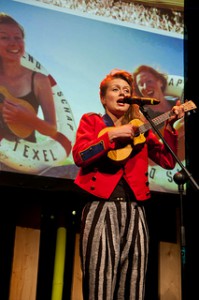 The winners of TEDxDelft Salon 'Maartje & Kine' will be taking the floor at TEDxDelft October 4th.
Maartje & Kine, an energetic, young and ambitious musical duo, will perform one of their distinctive, pure, down to earth songs. Songs that are surprisingly funny with the spot on remarks combined with wide-ranging musical talent.
Maartje de Boer en Kine Handlykken call themselves 'sweet and villain, funny and sharp, energetic and intensive, all at the same time'. A Dutch – Norwegian musical liaison founded in the hallways of the Music School. There is almost no topic to think of that Maartje & Kine do not approach in their vivid and catchy manner, with one or more instruments of their very broad range of musical instruments. A violin, accordion, ukelele, basbalalaika, piano, auto-harp, melodica, mouth-organ, carillon and kazoo are all part of the repertoire.
https://www.tedxdelft.nl/wp-content/uploads/2016/02/TEDxDelftLogoWebsite.jpg
0
0
EvelineVreede
https://www.tedxdelft.nl/wp-content/uploads/2016/02/TEDxDelftLogoWebsite.jpg
EvelineVreede
2013-09-30 10:15:41
2015-08-01 06:14:53
TEDxDelft 2013 | Winners of TEDxDelft Salon Maartje&Kine to perform at TEDxDelft