TEDxDelft 2016 | TEDxDelft Salon | Bas aan de Stegge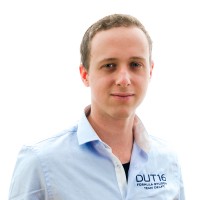 Electric cars are a great way to lower environmental emissions, and innovative ways to increase their efficiency are much needed to cater to a wider audience. Bas aan de Stegge, CEO and Team Manager of Formula Student Team Delft (DUT Racing), strives to achieve this by introducing the "spokeless drivetrain" which helps to develop an electric vehicle that is much lighter.
Aan de Stegge joined DUT Racing as a powertrain engineer when he was doing his Bachelor's in Mechanical Engineering at TU Delft. There he helped to create an innovative powertrain for an electric race car. Later, he became a part of the Chief Recruitment Committee and was responsible for recruiting new engineers for the team. Today, Aan de Stegge is the Team Manager and Chief Executive Officer of DUT Racing and leads a team of eight full-time and 65 part-time students in the Formula Student Competition.
The focus of his talk stems from the new drivetrain DUT Racing has developed, designed specifically with weight reduction in mind. "We fundamentally looked at all the functions of a drivetrain and shaped it in a new way," he explained. The new drivetrain integrates an electric motor and a transmission in a unique way inside the vehicle. This in turn makes the vehicle lighter and more efficient. For Aan de Stegge and his team, what matters most is to show the capabilities modern day technology has to offer. "It shows what kind of innovations are possible in electric vehicles," he said.
Come and be inspired by this TEDx talk that will shed new light on how we will drive in the future. The Salon will take place on Sunday 24 January at 15:00, at Theater de Veste.
https://www.tedxdelft.nl/wp-content/uploads/2016/02/TEDxDelftLogoWebsite.jpg
0
0
Parvathy Chandrasekhar
https://www.tedxdelft.nl/wp-content/uploads/2016/02/TEDxDelftLogoWebsite.jpg
Parvathy Chandrasekhar
2016-01-20 14:00:58
2016-03-03 13:09:44
TEDxDelft 2016 | TEDxDelft Salon | Bas aan de Stegge