TEDxDelft 2016 | Victor Hupe | The science behind learning life lessons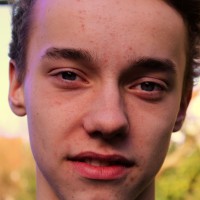 For Victor Hupe, high school student, science had interested him ever since he first started high school. He had to drop the course after his third year, but when the opportunity arose to continue with it as an extracurricular activity, he grabbed it with both hands. What he learned there was more than he could have imagined.
Hupe was born 17 years ago, and is currently in his final year of VWO, pre-university level, at high school. Outside of school his main interest is playing soccer, with friends as well as at a local club. He also likes to travel, draw and play board and card games. After graduation it is Hupe's intention to enroll at TU Delft, where he plans to study industrial engineering. The opportunity he had to continue practising science as an extracurricular activity at his high school was the main reason for this decision.
"At the end of the third year I had to choose the courses for my final years," he explained. "A few teachers would get together every once in a while to build things, but often didn't actually get around to getting together." An initiative started where the teachers asked several students who might be interested in joining the group to work on a project of their own, amongst which was Hupe. Without hesitation he joined the initiative, which was called FAB class, short for fabrication, based on Maker Education. "It is not a course in the traditional sense, it is outside of regular school hours, but everyone involved is highly motivated," Hupe said of the initiative.
The open nature of the course is exemplified by the projects he worked on. "I built a wooden bicycle, cups for small children, a Google cardboard," Hupe recounted. There are few restrictions on what can be made, equipment such as a laser cutter and 3D printer are being made available, and if necessary building materials will be ordered to complete a project. Being offered this kind of freedom has brought Hupe plenty of technical knowledge. But not just that. "Along the way I started to realise I was learning things that could be applied beyond FAB class as well." A new way to look at the challenges and difficulties one encounters in life, some valuable life lessons. Lessons he is eager to share on the TEDxDelft stage.
Want to know the lessons Hupe learned from having been given the freedom to build his own projects at school? Then buy your tickets now, join us on Friday 15 April and celebrate the universal genius.
https://www.tedxdelft.nl/wp-content/uploads/2016/02/TEDxDelftLogoWebsite.jpg
0
0
Pierre Mathieu
https://www.tedxdelft.nl/wp-content/uploads/2016/02/TEDxDelftLogoWebsite.jpg
Pierre Mathieu
2016-03-25 14:00:34
2016-03-26 16:12:08
TEDxDelft 2016 | Victor Hupe | The science behind learning life lessons