TEDxDelft 2016 | Jasper van Kuijk | Do one thing every day that scares you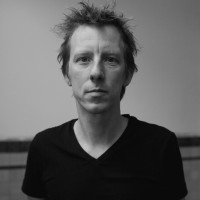 The TEDxDelft stage is one Jasper van Kuijk, Assistant Professor at the Technical University of Delft and comedian, is all too familiar with. "I hosted the very first edition of TEDxDelft," he says proudly. "And I was more than happy to return back to that stage."
Van Kuijk, originally from The Hague, started attending the Delft University of Technology where he studied Industrial Design Engineering. A couple of years after obtaining his Master's he reenrolled at TU Delft to obtain a PhD in the same field, and continues to work at the university as an Assistant Professor. During his studies he followed a course in theatrics and comedy. From this course came a group with which van Kuijk toured for three years, and went on to win a contest at a comedy festival. After three years of touring the group was dissolved, and Van Kuijk decided he wanted to become a solo artist.
Though van Kuijk was excited to have been invited to be on the TEDxDelft stage, he also knew early on he did not want to do a talk. But what then? "I basically received 'carte blanche' from Rob [Speekenbrink, Founder TEDxDelft] and Caryn ['t Hart, Head Curator] when they approached me," he explains. Quickly they decided on a show van Kuijk had done last year. "It was actually an experiment for me," he said. It was a show they had performed on only four occasions. Now he is bringing it back for TEDxDelft, only now in front of 1100 people and in English.
"It was hard to decide what I wanted to add to TEDxDelft, but I decided I wanted to push the boundaries of what I had done before," van Kuijk explains. Though he does not have an overarching theme to his performance, when asked how to characterize his time on the stage it would be as a challenge. "I am active in a lot of different areas," he clarifies. So when given the opportunity to do whatever you want to, what do you do? "Something surprising," is van Kuijk's answer. Though if it were to have a title, van Kuijk knows what it would be, quoting Baz Luhrmann: "Do one thing every day that scares you."
Are you curious to find out what Jasper van Kuijk's act will be? Then buy your tickets now, join us on Friday 15 April and come celebrate the universal genius.
https://www.tedxdelft.nl/wp-content/uploads/2016/02/TEDxDelftLogoWebsite.jpg
0
0
Pierre Mathieu
https://www.tedxdelft.nl/wp-content/uploads/2016/02/TEDxDelftLogoWebsite.jpg
Pierre Mathieu
2016-03-22 14:00:50
2016-03-28 20:04:22
TEDxDelft 2016 | Jasper van Kuijk | Do one thing every day that scares you