TEDxDelft 2013 | Predicting The Future And Mapping The Present With Scott Cunningham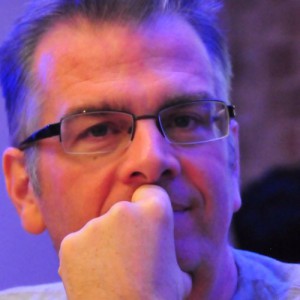 Scott Cunningham jokes that "Big Data" might be his fault. He began his career at telephone service provider AT&T, where he focused on using data to improve customer experiences. Now he wants to use data to predict the future.
Born and raised in Georgia to English parents, Cunningham's accent reflects his mixed roots. He completed his PhD in England and now lives in Delft with his French wife. His global background has influenced his career, as part of his research now focuses on the creation of social connections.
His most recent publication, Tech Mining, focuses on the prediction of new technologies and that is also the topic of his talk for TEDxDelft. Unsurprisingly, his favorite TED talk also focuses on prediction, A prediction for the future of Iran given by Bruce Bueno de Mesquita.
https://www.tedxdelft.nl/wp-content/uploads/2016/02/TEDxDelftLogoWebsite.jpg
0
0
Molly Quell
https://www.tedxdelft.nl/wp-content/uploads/2016/02/TEDxDelftLogoWebsite.jpg
Molly Quell
2013-09-13 10:23:25
2015-08-01 06:10:19
TEDxDelft 2013 | Predicting The Future And Mapping The Present With Scott Cunningham