TEDxDelft 2013 | TEDxDelftCinema: Jeroen van Erp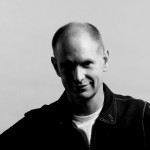 TEDxDelft and Filmhuis Lumen present TEDxDelft Cinema, an evening of watching TED videos in a beautiful cinema in Delft. Each month a guest presents his inspirations and motivations via talks and videos.The evening ends with a surprise movie. The presenter will mainly speak in dutch but the movies are mostly in English.
Op dinsdag 17 december om 19.30 is Jeroen van Erp de curator van TEDxDelftCinema. Rob Speekenbrink zal hem in een gesprek vragen naar het waarom van keuzes in werk, kunst, muziek en het leven.
Jeroen van Erp, medeoprichter van Fabrique, het inmiddels vermaarde ontwerpbureau voor grafische vormgeving, industrieel ontwerp en nieuwe media, zal op zijn avond met TED-filmpjes en cinema de bezoeker ongetwijfeld trakteren op een bonte mix van creatieve inspiratie.
Kaarten voor TEDxDelftCinema kunnen worden gekocht bij de kassa van Filmhuis-Lumen en kosten 11 euro.
Jeroen van Erp studeerde in 1988 af aan de faculteit Industrieel Ontwerpen van de TU Delft.
Na zijn afstuderen startte hij als freelance ontwerper en deed in die tijd opdrachten voor onder andere ING Bank en de PTT. In 1992 was hij 1 van de medeoprichters van Fabrique im Delft dat zich positioneerde als multidisciplinair ontwerpbureau. In 1994 was hij de oprichter van de afdeling interactieve media. Op dit moment werken er ruim 100 medewerkers voor een breed scala aan klanten; van Albert Heijn tot aan het Rijksmuseum, van Schiphol tot aan Artis. Fabrique heeft inmiddels ook vestigingen in Amsterdam en Rotterdam.
Fabrique ontwikkelt visies, denkt mee over strategie, merk en innovatie en realiseert ontwerpen. En dat bij voorkeur dwars door de design disciplines heen waarbij de traditionele grenzen tussen grafisch ontwerpen, industrieel ontwerpen, ruimtelijk ontwerpen en interactieve media soms nauwelijks nog herkenbaar zijn
Jeroen is partner en creatief directeur en in die rol verantwoordelijk voor het creatieve beleid. Hij geeft gastcolleges aan diverse opleidingen en is bestuurslid van onder andere de BNO, het Wim Crouwel Instituut, CRISP en de Design & Emotion Society. Daarnaast is hij lid van het Topteam Creatieve Industrie.
https://www.tedxdelft.nl/wp-content/uploads/2016/02/TEDxDelftLogoWebsite.jpg
0
0
Rob Speekenbrink
https://www.tedxdelft.nl/wp-content/uploads/2016/02/TEDxDelftLogoWebsite.jpg
Rob Speekenbrink
2013-11-25 09:12:30
2015-08-01 06:22:26
TEDxDelft 2013 | TEDxDelftCinema: Jeroen van Erp